< RETURN TO MUSIC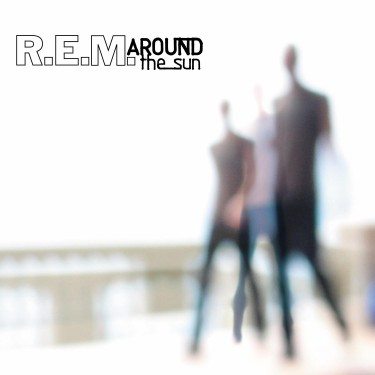 AROUND THE SUN
Leaving New York

Electron Blue

The Outsiders (feat. Q-Tip)

Make It All Okay

Final Straw

I Wanted To Be Wrong

Wanderlust

Boy In the Well

Aftermath

High Speed Train

The Worst Joke Ever

The Ascent of Man

Around the Sun
LINER NOTES:
Produced by Pat McCarthy & R.E.M.
Engineered by Jamie Candiloro
Mixed by Pat McCarthy & Jamie Candiloro & R.E.M.
R.E.M.
Peter Buck, Mike Mills, Michael Stipe
Advisor
Bertis Downs
Additional Musicians
Scott McCaughey
Ken Stringfellow
Bill Rieflin
Jamie Candiloro
Hahn Rowe
Q-Tip
Technical Assistance
DeWitt Burton
Bob Whittaker
Office
Meredith Williams, Kevin O'Neil, Sarah Petit Frierson, Chris Bilheimer, Mercer Brockenbrough Davis, David Bell, Amy Hairston
Packaging
Chris Bilheimer & Michael Stipe
Studio Info
The Warehouse Studio, Vancouver, BC
Assistant Engineer: Kirk McNally
2nd Assistant: Bryan Gallant
Compass Point, Nassau
Assistant Engineer: Oswald Bowe
2nd Assistant: Alex Dixon
The Hit Factory/Criteria Studios, Miami
Assistant Engineer: Javier Valverde
The Hit Factory Studios, New York
Assistant Engineer: Jim Briggs
Mastered by Ted Jensen at Sterling Sound, New York
All Songs Buck, Mills, Stipe
© 2004 Temporary Music (BMI)
Temporary Music administered in all worlds, now known and hereafter devised, by Warner-Tamerlane Publishing Corp.
Scott McCaughey appears courtesy of Yep Roc Records.
Q-Tip appears courtesy of Geffen/Interscope.