Still searching for the right gift idea for yourself or an R.E.M. fan you know? Look no further. Three acclaimed photographers who chronicled the band's career in the 1980's have special offers currently available:
Michael Plen
Longtime friend and colleague Michael Plen took these shots, portraying some key early R.E.M. history—never before available for sale. The Reckoning sleeve shot is the master image of Michael in Paris: Nov 24th, 1983 at the club Baines-Douches, the band's first concert on the continent of Europe. The other is from the stage as the band opened for the Police at Shea Stadium on August 18th, 1983. Click here http://michaelplenphotography.bigcartel.com/ for details.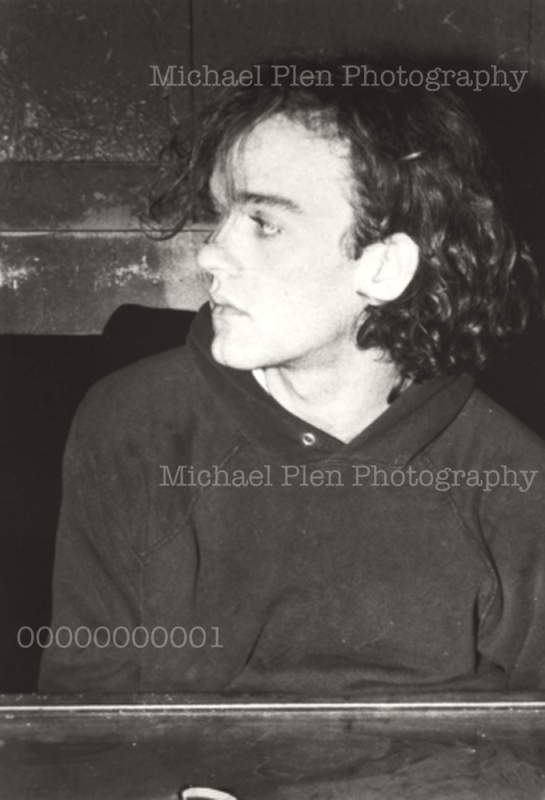 Laura Levine
Good friend Laura Levine is running a special offer for R.E.M. fans this December on her iconic photograph of the band at Walter's Bar-B-Que in 1984 in Athens available as a fine art archival pigment ink print.
Here's how Laura remembers the occasion: "I went down to Athens, Georgia, to visit my friends, make an underground Super-8 film ("Just Like a Movie"), and shoot rolls of photos of R.E.M. as they got ready to release their album "Reckoning." Here they are chowing down at Walter's Bar-B-Que, a beloved Athens institution while we took a lunch break during our all-day photo shoot."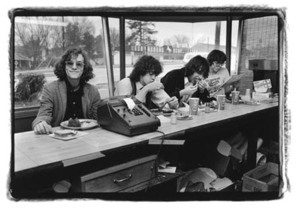 Sandra-Lee Phipps
Special Holiday Release for 2015 – Custom editions of R.E.M. Exhibition Prints!
Sandra, also a longtime friend of the guys, says, "I am delighted to release these images to be displayed in the lives of those who love and cherish the music and musicians of this special time and place." She has photos of the Murmur Train Trestle, the band on Barber Street in 1982, and Murmur Alternative Album portraits. Check them out here: http://remprints.sandraleephipps.com/