Last night Mike Mills and Bobby McDuffie brought their merry band and rocking concerto to the SW corner of Florida for a date with the Naples Philharmonic Youth Orchestra who played Mike's concerto as their final concert of the season. It was one of the best orchestras the guys have played with— really talented and inspired high school students. The substantial crowd of more than 1,000 people enthusiastically received the concerto and all the performers seemed to relish the reception.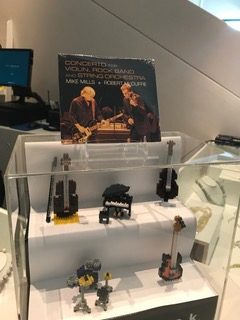 For me, having been lucky enough to experience it almost 2 years ago at its first performances in Toronto and Aspen, and then several shows on the tour that fall, last night I was so moved by the music and the performance— as much as anything I have heard in a long time.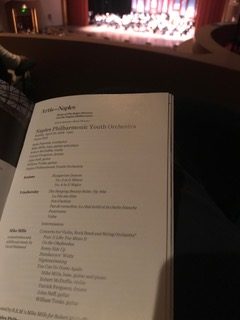 The next time the magic materializes will be in the mountains below Asheville at the fabled Brevard Music Festival on Friday, July 7. If you have any chance at all of being there, well…be there!
From my next trip to Tulsa,
Bertis