Italian newspaper La Repubblica has an interview with Michael this month including images from his book of photography. Here's the lead excerpt:
"Eighteen songs are already ready. For five years I'd had a clean break from music. Now I'm writing, composing and recording all by myself and for the first time." In a Bolognese courtyard sheltered from the afternoon sun, eight years after R.E.M. broke up (in 2011) Michael Stipe says, suddenly, that yes, in the end, the music is back. The three new works performed in May in New York during the concert of his friend and muse Patti Smith, were a taster. He is about to have …"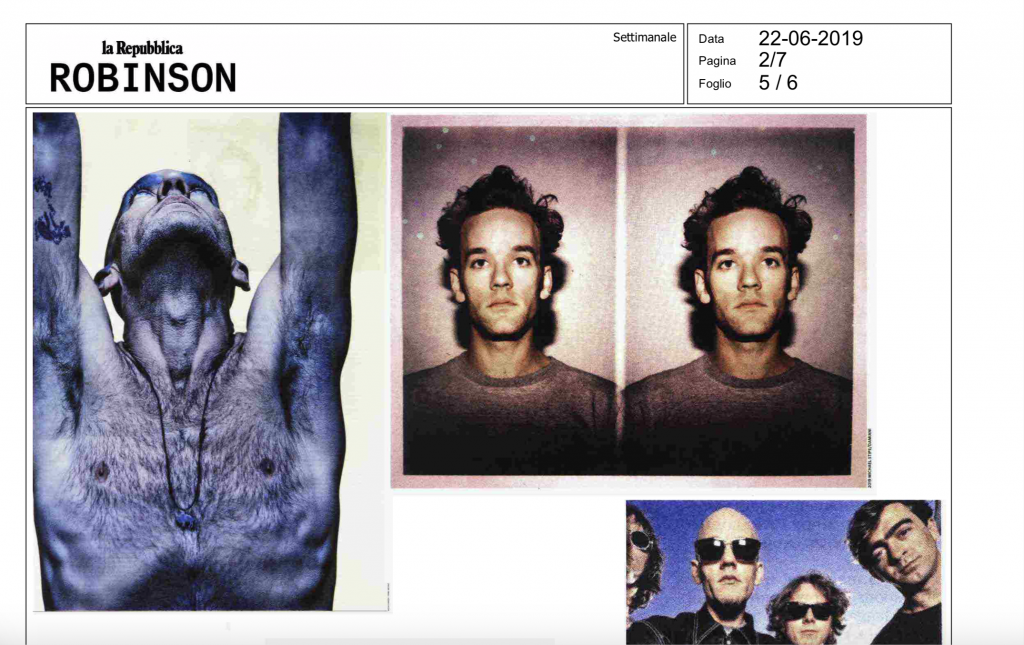 This link takes you directly to the translated article (but please note that there is a paywall).