"I am so excited to present Jane Goodall: THE HOPE. Dr. Goodall is top tier of the most steadfast and inspirational leaders on earth, and this film is a stunning accomplishment. Her energy is unbelievable! Particular to what we're living through right now, this #EarthDay celebration and documentary debut resonates to help us chart a way forward after Covid19. Tune into National Geographic TV and enjoy! Thanks!!!!"
-MICHAEL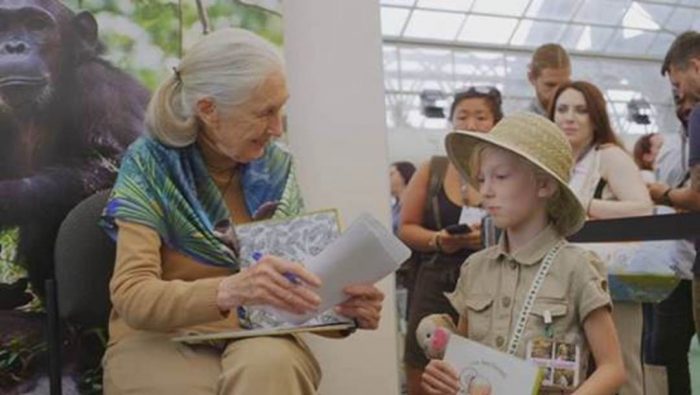 Broadcast Details & Synopsis:
Jane Goodall: THE HOPE Premieres Earth Day, Wednesday April 22 at 9/8c on Nat Geo, Nat Geo WILD and Nat Geo MUNDO as part of an entire day of programming devoted to Earth Day. #JANETHEHOPE
From Nat Geo: JANE GOODALL: THE HOPE is a sweeping documentary that celebrates the vast legacy of Dr. Jane Goodall's four decades of advocacy work for chimpanzees and depicts the next chapter for generations to come. Picking up where National Geographic Documentary Films' 2017 award-winning JANE left off, the special features an extensive collection of photographs and footage that spans over seven decades. The documentary illustrates how Dr. Goodall's passion for wildlife and unshakable drive have persevered, making her one of the most important figures in wildlife conservation and galvanizing a future generation to create lasting change.
Website:
https://www.nationalgeographic.com/…/jane-go…/about-the-show