Check the latest cover story at The Bitter Southerner, Issue No 2.  In "Michael Stipe is Present," Michael and writer David Peisner meet up to talk about Michael's life as an artist, his new book and how he's feeling about a lot of things these days.
Kyle Tibbs Jones of the magazine posted:
"In writer David Peisner's cover story, "Michael Stipe Is Present," the two talk about many things including the wonder-days of R.E.M. Primarily though, Peisner has written a story about one of our great artists (and ever-evolving humans) living in the here and now. We're very happy he was able to talk with us and proud to publish this peek into the most current life and times of artist Michael Stipe."
The new issue is also filled with artistic giants like Alice Walker, Bill Eggleston, John Prine & more. Order a copy of this big beautiful magazine and support The Bitter Southerner's mission for a more progressive and inclusive South. Pre-order your copy here.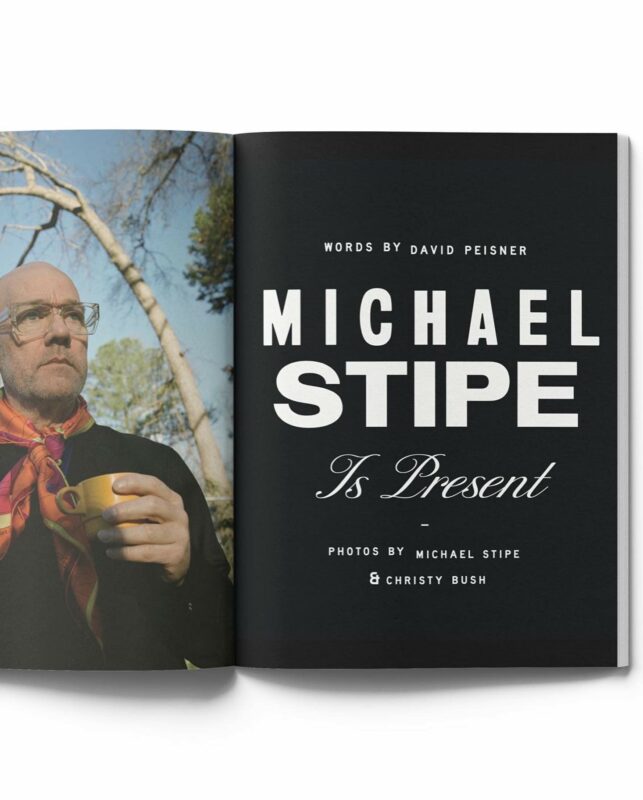 photos: Michael & Christy Bush
#rem #michaelstipe #bittersoutherner #bettersouth #betterworld