We caught up with Brant Slay of the legendary Chickasaw Mudd Puppies recently and he was kind enough to write up his reflections on the Bingo Hand Job show and t-shirt for us to share:
"The Chickasaw Mudd Puppies Aka: Stump Monkey…
I can't believe I found that ole stinky t-shirt.
We were in London visiting the Polygram office and opening for Jane's Addiction at the Marquee Club on March 4th, 1991. Given the fact that I have a memory NOTHING like an elephant (I had to google that date, and it's all a bit of a blur), but I do recall that REM was playing the Borderline. Ben and I discussed ways that we might jump our itinerary and stay long enough to catch the show. The REM crew added a second night and graciously included "Stump Monkey" as the opener. Needless to say, we extended our stay in London. The Borderline show was controlled chaos and one hell of a lot of fun! Thanks for having us guys.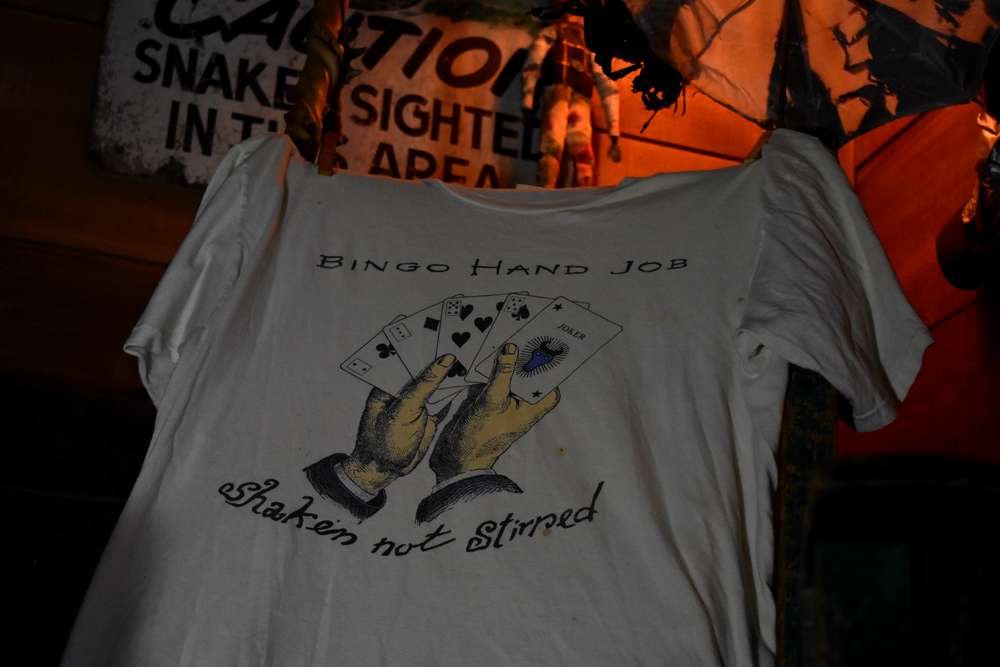 CMP wound up hanging it up in 1992 to do other things like finish art and photography school, families/kids, conservation work, etc… In 2011, we licensed one of our old songs in the Jason Statham movie The Mechanic and had to go into the studio which sparked another fire. We added a drummer Alan Cowart (the longest leg of our tripod) formerly of the Jacksonville band The Beggarweeds, and we're currently recording new material.
Stump Monkey lives!"
-Brant Slay